Replace Opera Mini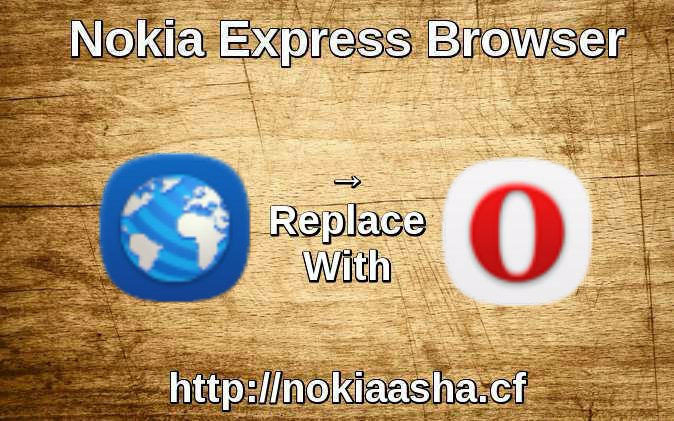 Previously we had provoided you with the tutorial how to replace
operamini
with express browser. Now this tutorial will help you to get back replaced express browser. We are sure that you will be happy. Thanks to the user to share this
Step 2:
Unzip files inside zip file to my apps folder in memory card and close bluetoothFTP.
Step 3:
Go to Files > Memory card > my apps > rename _jar to .jar & _jad to .jad.
Step 4:
After doing so your browser will be installed open express browser and go to
here
and it will ask your permission to replace operamini click yes.
Step 5:
After Doing this go to main menu and open express browser it will be replaced.
Note:
1. While doing this dont try to come to main menu and open express browser. After doing last step open express browser
2. Dont try to delete express which is inside my apps folder then you will lose express browser
Do you like this page?
#Tagsreplace, operamini, with, expressbrowser, s40, asha
Page modified on 2018-02-03 16:06:58